SUMMARY
Vietjet has introduced a new service between Cochin, India and Ho Chi Minh City, Vietnam, with four flights a week on offer.
The carrier is optimistic about expanding the route and introducing additional flights from other cities in Vietnam to Kochi.
Vietjet has seen significant growth in its network, now operating seven routes to India and launching new routes to major Australian cities.
The first direct service touched down on August 12th.
Traveling between Cochin and Vietnam just got easier. Vietjet's aggressive expansion this year facilitated a new service between the Indian region of Kerala and Vietnam's largest city, with an initial four flights a week on offer.
Vietjet has deployed the Airbus A320 on the service, which will take off from Ho Chi Minh City, Tan Son Nhat International Airport (SGN) to Cochin International Airport (COK) on Mondays, Wednesdays, Fridays, and Saturdays; return flights take off just before midnight on the same day.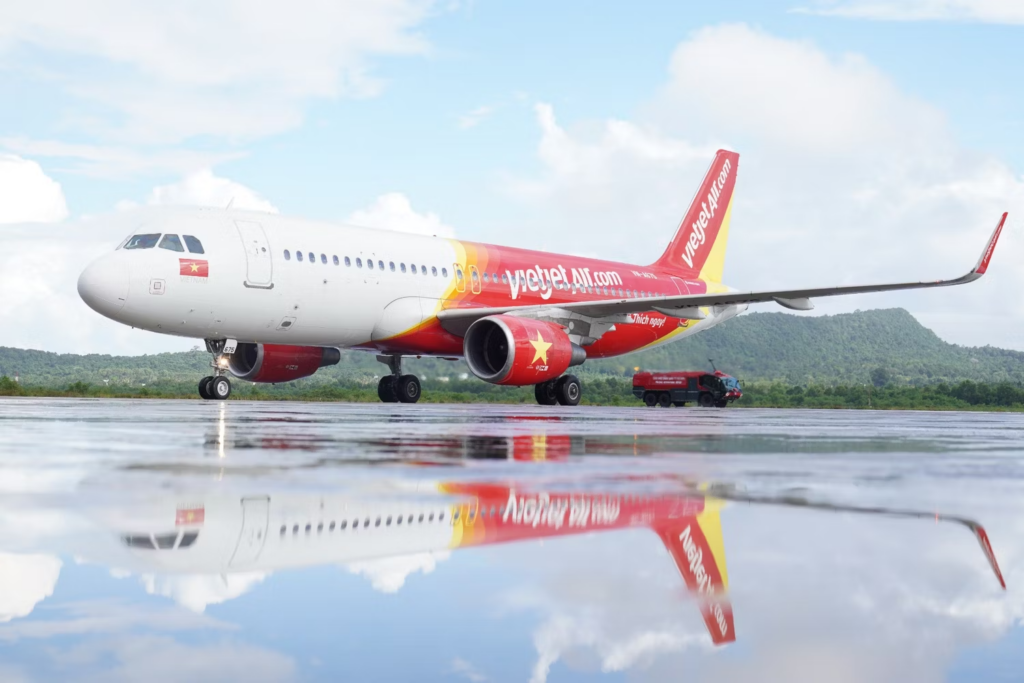 Optimistics about more Vietnamese services
In a statement from Jay L Lingeswara, Vice President (Commercial) of Vietjet, as reported by NDTV, the VP noted the possibilities from Cochin International Airport and Southern India:
"The inaugural flights on this momentous day operated at full capacity. It signifies the growing demand for direct connectivity between Kochi and Vietnam. I am also optimistic about expanding this connectivity by introducing additional flights from other Vietnam cities to the Kochi route, thereby fostering stronger ties and facilitating seamless travel."
Having only announced the new route a month ago, on July 11th, the carrier has been swift in aggressive marketing to get travelers onboard. Last month, the Vietnamese Ambassador, Nguyen Thanh Hai, met with Kerala Chief Minister Pinarayi Vijayan, encouraging the launch of other services between Kochi and Vietnam soon.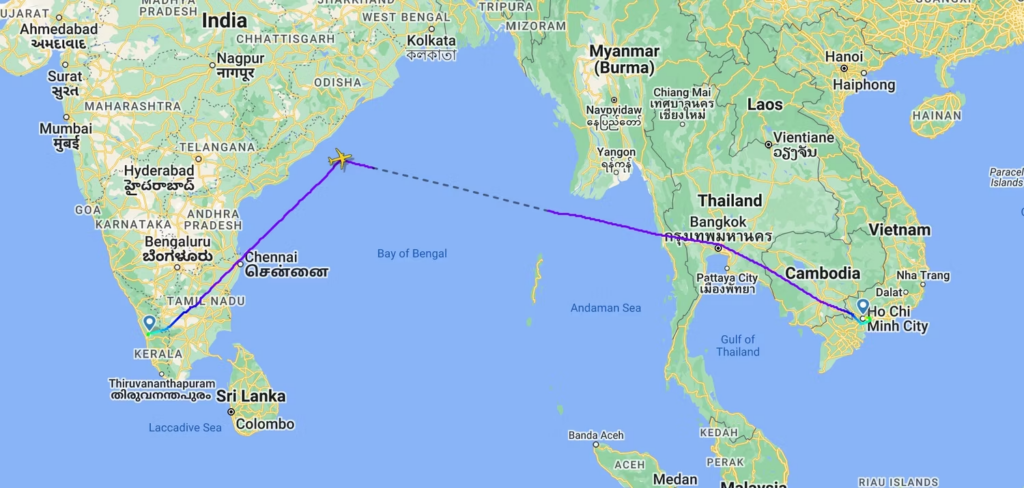 Evening flight times
As noted above, the connection will be served four times a week, with the outbound flight VJ1811 pushing back from Ho Chi Minh City at 19:20 for a four-hour and 30-minute flight time to the region of Kerala. It touches down at Cochin International Airport at 22:50.
The return journey will be overnight, departing the city of Kochi just before midnight at 23:50, bound for Ho Chi Minh City as VJ1812. It has a scheduled arrival time back to Tan Son Nhat International Airport by 06:40 the following morning.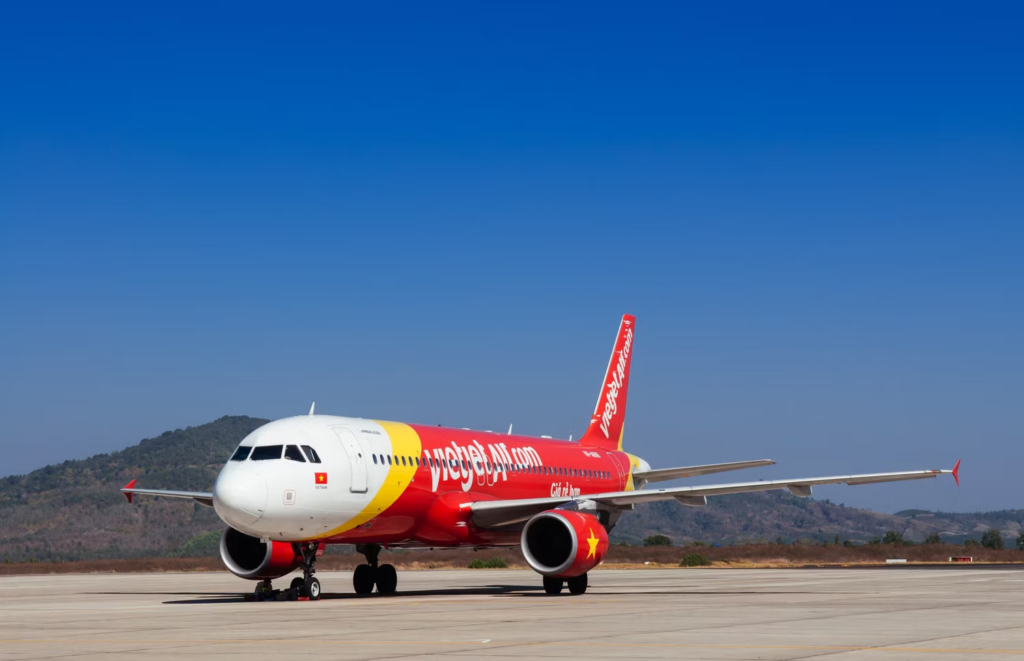 With the inaugural service taking off on August 12th, the carrier deployed its Airbus A320, registration VN-A656 (serial number 06584), an eight-year-old A320.
Plenty of Indian and Australian growth
The Vietnamese carrier now operates seven routes to India from its Hanoi and Ho Chi Minh City bases and flies to four Indian destinations – Ahmedabad, Kochi, Mumbai, and New Delhi.
Since April, Vietjet has launched three new routes from Ho Chi Minh City to the three largest cities in Australia – Brisbane, Melbourne, and Sydney – and will add a fourth – Perth – in November. The airline noted that, before 2023, an average of 500,000 annual passengers flew between Vietnam and Australia. Since launching its new routes, weekly passenger numbers have doubled, with traffic likely to hit the one-million mark by the end of the year.
Sources: simpleflying.com