What are the best Airlines?
Based on 2022 revenue alone, Delta Airlines is the clear winner, bringing in $54 billion in revenue in 2022.
But if comfort is your thing, Skytrax rates Emirates on top. The Skytrax Awards are a customer–based survey which ranks airlines based on comfort, customer service, and value for money.
Based on fleet size, American Airlines is the largest with 956 planes, followed by Delta with 879. And according to Forbes, Qantas is the safest airline.
And if you're after an airline with provocative marketing, then Ryanair is the clear winner.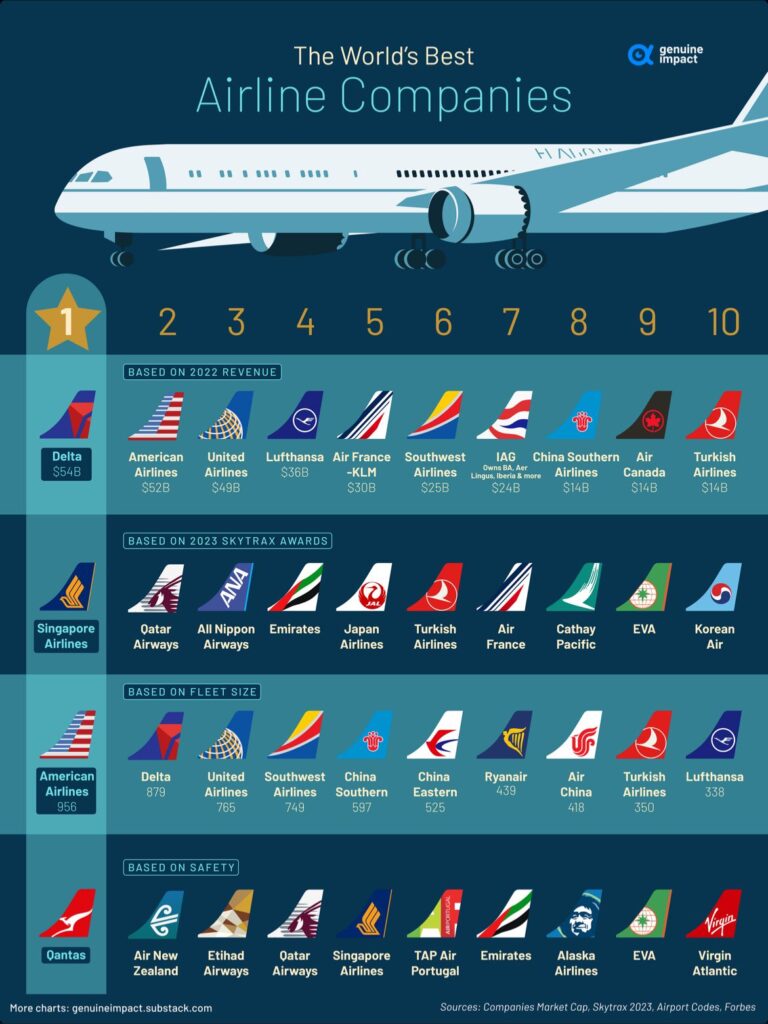 Source: Genuine Impact